A Birthday Party at Miss Kelly's!!!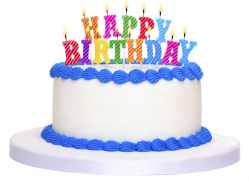 There's no better place to celebrate a birthday than at Miss Kelly's Gym! That's because it's incredibly fun
for kids and incredibly easy for you. Kids tell us their birthday party at Miss Kelly's is the most awesome party they've ever had! Parents love it too because we take care of everything. Check out our CUSTOMER REVIEWS below :)


---
Your Private Birthday Party Includes

The first 60 minutes of your party is spent in our gym engaged in age-appropriate
instructor-led games, activities, obstacle courses and periods of free play.

The final 30 minutes of celebration is spent in
our specially decorated party room enjoying food, drinks and presents.

Again, we handle all of the details for you from set-up to clean-up! You simply provide the food of your choice and we will handle the rest!
​


At Your Party We Provide

- Birthday Invitations
- Instructors to lead the fun!
- All the set-up, instruction, and clean-up
- Miss Kelly's Gym t-shirt for the birthday child
- Drinks for the children
- All paper products
- Balloons and streamers for decoration
​

LET'S PARTY!!

Birthday Party Times

Friday
6:00pm - 7:30pm*

Saturday
2:00pm - 3:30pm
4:00pm - 5:30pm*
6:00pm - 7:30pm*

Sunday
10:00am - 11:30am*
12:00pm - 1:30pm
2:00pm - 3:30pm
4:00pm - 5:30pm*

*Extra 30 minutes may be added to your party

Contact us at 314.439.1100 or tumble@misskellysgym.com for more information and to schedule your party!
​Member discounts available.
Check out more pictures of our gym and party room!

We take pride in making sure all our birthday parties are FIVE STAR!! Please take a look at ACTUAL customer reviews of our parties.